Bernice Robinson
, a black beautician who became the first teacher of a literacy program on Johns Island, off the coast of South Carolina, talks about teaching adults to read and write in order to pass voter rogistration requirements during the mid-1950s and 1960s throughout the Southern states.
"I will never forget Anna Vastine. She couldn't read or write and it was the greatest reward when I had all the names up on the board one night, in jungle fashion, you know, and I'd asked them could they pick their names out. Mrs. Vastine said, 'I see my name,' and she went down the list and she took the ruler from me and she said, 'That's Anna, that's my first name.' And then she went over on the other side up and down 'til she found Vastine and she said, 'That's my name, V-A-S-T-I-N-E Vastine,' and goose pimples just came out all over me, because that woman couldn't read or write when she came in there. She was 65 years old.'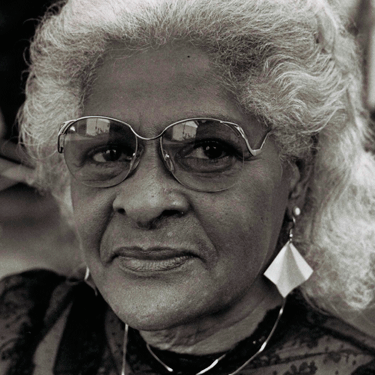 Where is she now?
After teaching literacy classes, Robinson ran in the race for State Senate in South Carolina. She continued to strengthen her community activism until her death from breast cancer in 1988.
---
---