Bernice Johnson Reagon
, from Albany, Georgia, tells of her participation as a college student in the early 1960s in challenging the legality of segregated public facilities in her home town, and how the student protest grew into one of the first city-wide mass demonstrations of the Civil Rights Movement.
"Now I sit back and look at some of the things we did, and I say, 'What in the world came over us?' you know. But death had nothign to do with what we were doing. If somebody shot us we would be dead. And when people died, we cried. And we went to funerals. And we went and did the next thing the next day, because it was really beyond life and death. It was really like... Sometimes you know what you're supposed to be doing, and when you know what you're supposed to be doing, it's somebody else's job to kill you."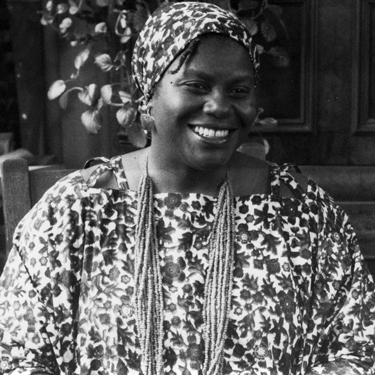 Where is she now?
Bernice Johnson Reagon, who led the singing group Sweet Honey in the Rock to worldwide fame and influence, is Professor Emeritus of History at American University and Curator Emeritus at the Smithsonian Institute's National Museum of American History in Washington, DC.
---
---